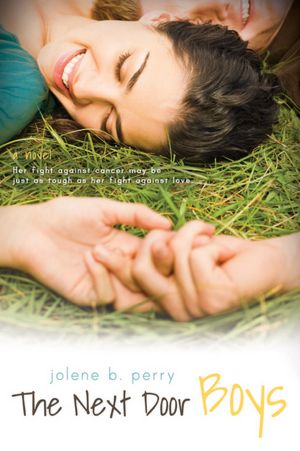 Leigh's past year has been spent battling ovarian cancer; after defeating the disease she is determined to be independent by going to college. Leigh has been known as a lot of things - the girl who sings, Jaron's little sister, the girl who sews and the girl with cancer. Leigh wants to live her life and college offers her that freedom but her parents would only let her go if she lives next door to her brother.
This is the first Mormon fiction book I've ever read and I'm glad I read it because it introduced me to the experience of Mormon student life. This story follows the life of Leigh Tressman detailing her experience of college as she faces the normal pressures and demands that most girls encounter. Leigh, unlike most other girls had recently overcome ovarian cancer and the pressures and demands of college life is heightened.
This book at its core is romantic as well as displaying the different dynamics of relationships. Leigh as a strong relationship with her brother, who is very protective of her and he is an example for how guys should care for their sisters. Leigh has a more evolving relationship with Brian who is the other boy next door. Seeing the friendship between Leigh and Brian evolve is one of the main attraction of the book. It is slow in developing and mixed emotionally.
Overall this is a good fiction to read; the story develops gradually sustaining the readers attention who is always intrigued to know of what will happen next in Leigh's college experience.
purchase at
http://www.barnesandnoble.com/w/the-next-door-boys-jolene-b-perry/1103696437
K.Oni